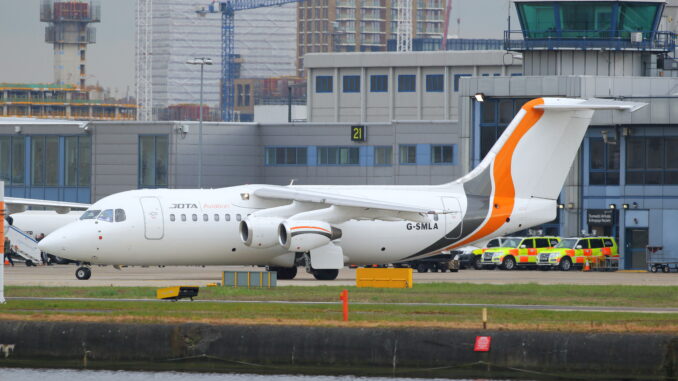 UK charter specialist JOTA Aviation (ENZ), which specialised in sports, music and film charters, ceased trading yesterday.
No reason has been given for the collapse however Companies House lists its accounts as overdue suggesting serious financial issues.
Formed in 2009 JOTA Aviation was one of a number of companies that formed the JOTA Group and it is unclear whether the other divisions are affected.
At the time of the collapse, the airline had five aircraft, three cargo Only BAe 146-300QT and two passenger airliners, an Avro RJ100 and RJ85.
Whilst there has been no official statement from the company, all of its social media channels have been deleted.