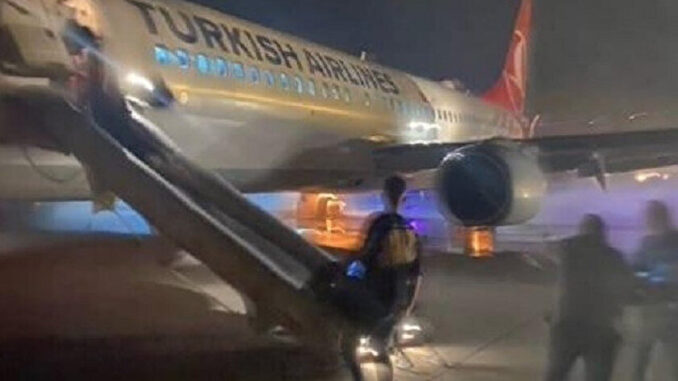 Passengers were forced to carry out an emergency evacuation of a Turkish Airlines Boeing 737 after its main landing gear overheated and caught fire at Antakya-Hatay Airport.
The aircraft, a Boeing 737-800 had taken off from Istanbul for the short flight to Anatkia as TK2256 but after landing, the brakes caught fire.
The 104 passengers and 6 crew evacuated safely and the landing gear was extinguished and cooled by the airport's fire service.
No injuries have been reported.
FSX Aviation posted a video of the incident, which happened overnight, on Twitter.
Turkish Airlines Flight TK2256 Boeing 737 Istanbul to Hatay Airport Turkey Evacuated On Runway pic.twitter.com/TPWnDZazqD

— FSX Aviation (@FSXAviation3) October 6, 2022