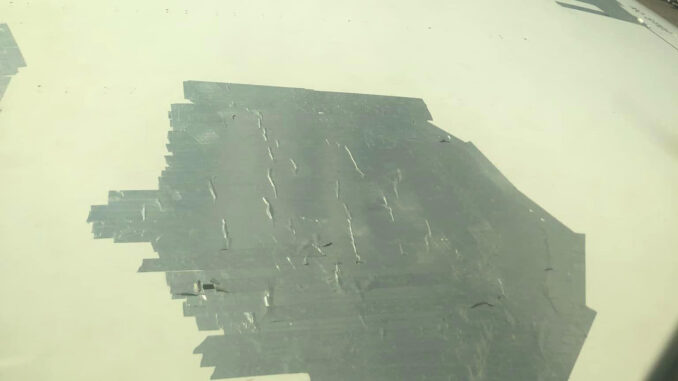 A photo posted on the popular forum Reddit shows a larger than normal temporary repair to a wing of a Boeing 787 bound for Manchester.
The picture, posted 4 days ago by user grunt786 is of a flight operated from Saudi Arabia to Manchester but the airline isn't confirmed.
Although dramatic looking, the repair is likely to be covering some paint issue on the carbon fibre wings of the Boeing type and although it may look like duct tape, it is actually called Speed Tape which is much much stronger.
As one reply by OK-Rise-350 put it "thats speed tape commonly used on aircraft for small items …. this here looks like a gross misuse of it lol."
There is nothing to suggest the aircraft was unsafe to fly at any point.