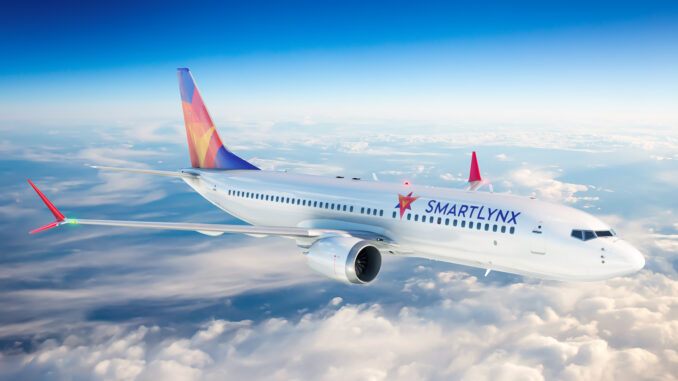 Leading AMCI charter airline Smartlynx has agreed a deal to acquire two Boeing 737 Max 8 aircraft from SMBC Aviation Capital.
The Latvian airline, which is a regular visitor to the UK, has previously operated an all-Airbus fleet with A320 and A321 aircraft on its books.
Smartlynx says that the longer range of the 737 Max 8 will allow it to explore new market opportunities for its customers.
"As SmartLynx Airlines continues to modernize its fleet, there's no doubt that the Boeing 737 MAX
8 is the right aircraft for us, and we were pleased to work with SMBC to make it happen," said
Zygimantas Surintas, the CEO of Smartlynx Airlines. "Not only will these aircraft allow us to
expand our services and the markets we can cover, it will also allow us to ensure even better quality service and unmatched technical reliability."
The switch to Boeing bucks the market trend which saw Airbus gain a large advantage in the wake of the grounding of the Max series following two fatal accidents attributed to its design. As a result, the aircraft had to be modified and re-certified.
The initial two 737 Max 8s will join the Smartlynx fleet in April but the airline says it is planning to add more as it continues to modernise its fleet.