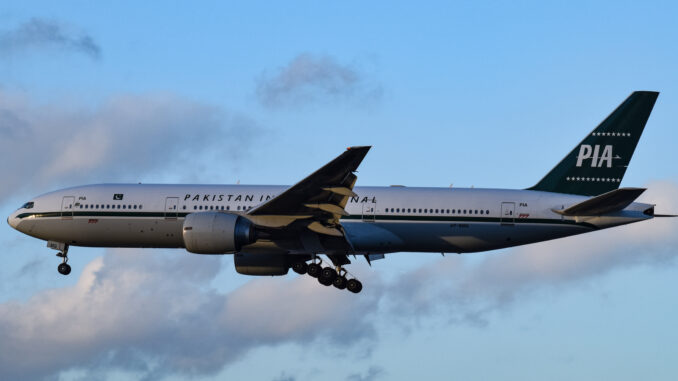 Pakistan International Airlines (PK/PIA) is planning to resume flights to the UK this spring for the first time since it was banned from European & UK airspace six months last year.
The ban came after it emerged that hundreds of PIA pilots had "dubious" licences with many having paid others to take the exams for them.
Over 260 commercial pilot licences were suspended with Pakistan's Aviation Minister, Ghulam Sarwar Khan stating they "They don't have flying experience,".
Sources close to the airline say that now that the ban is over PIA plans to resume flying from Pakistan to London Heathrow, Manchester and Birmingham with flights starting as early as February 2022.
The airline also intended to resume flying to Denmark France and Norway.