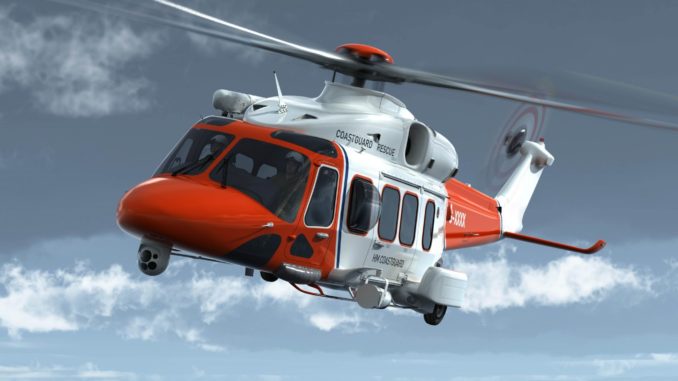 The two new helicopters that will be covering coastguard duties in South Wales and the Bristol Channel have arrived at their new base at MOD Saint Athan in the Vale of Glamorgan.
The Augusta Westland 139 Aircraft G-CILP and G-CILN landed today at 15:11 and 16:07 respectively. Both aircraft are owned and operated by Bristow SAR who obtained the contract to cover the UK's search and rescue (SAR) requirements from April 2015 taking over services previously supplied by the Royal Air Force (RAF) and Royal Nacy (RN).
Bristow say that by Summer 2017 they will operate 10 SAR bases around the UK. They arrival marks the opening of their 2nd base in Wales with Caernarfon SAR centre opening earlier this year.
The National Police Air Service (NPAS) who operate the Police Helicopter from St Athan tweeted the arrival of G-CILP
Our new neighbours have arrived!!! ?????? @UKSAR_StAthanpic.twitter.com/CEAdg6a53A

— NPAS St Athan (@NPAS_StAthan) September 1, 2015
The aircraft are now expected to undergo area familiarisation making them a familiar sight in the South Wales skies.