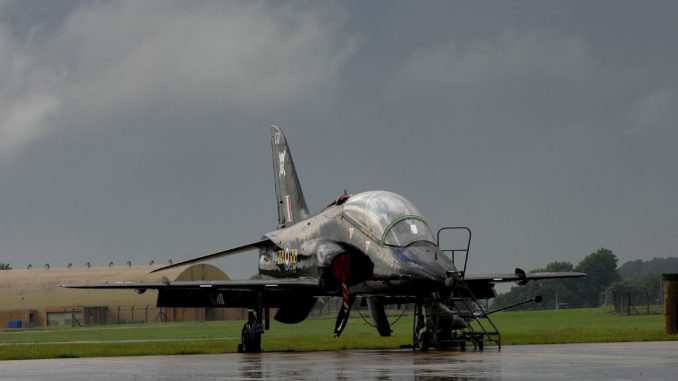 The UK Ministry of Defence has halted all Bae Hawk T1 flying after a Royal Navy Hawk crashed in Helston, Cornwall earlier today after it suffered an engine failure.
All services which operate the Hawk T1 including the Royal Air Force (RAF) and Royal Navy (RN) are now pausing flights using the fast jet trainer, this also includes the RAF Aerobatic Team (RAFAT) The Red Arrows.
The MOD said that this was a precautionary measure pending the outcome of the investigation into todays incident.
Both pilots ejected from the the Hawk T1, understood to be XX189, after its engine failed departing RNAS Culdrose.
The aircraft went on to crash into woodland in the St Martins area of Helston.
In a statement, a spokesperson for the MOD said: "Safety is our paramount concern. The RAF has decided to temporarily pause Hawk T1 operations as a precautionary measure, while investigations are ongoing."
The Hawk T1 is due to be retired as part of the defence review.