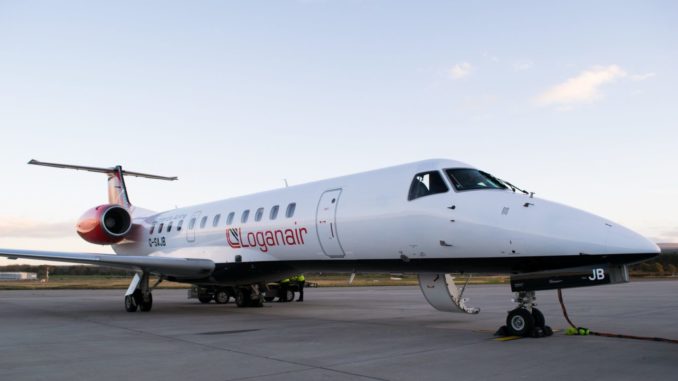 Growing Scottish regional airline Loganair (LM/LOG) has added its first German destination with the announcement of a new route from Glasgow (GLA/EGPF) to Dusseldorf (DUS/EDDL).
Daily flights to Dusseldorf will begin on the 31st March 2019 using an Embraer E145 regional jet which offers a fast efficient connection to Rhine-Rhur region of Germany.
The service will replace an existing service by Eurowings who end the route on the 30th March 2019.
Loganair's decision to take on the route will be welcome news to the West of Scotland which enjoys good levels of inbound tourism and business from Germany.  Business links to sectors including aerospace, food & drink, telecoms and the energy industry will also be safeguarded. 
Cabinet Secretary for Transport, Infrastructure and Connectivity Michael Matheson said: "It's great to see this important route being sustained. Loganair is showing real confidence and ambition by taking on this high-profile service.
"This link plays a key role for the economies of Glasgow and the west of Scotland, as Germany is one of our most important tourist markets in Europe.  It is also welcome news for some of our most important industries such as manufacturing and finance and the links they have established in North Rhine-Westphalia."
Dusseldorf is Germany's 7th largest city and third busiest airport in the country.
Jonathan Hinkles, Loganair's managing director said: "Our new Dusseldorf route is Loganair's first foray into Germany, heralding another significant milestone for the airline as our reach extends into continental Europe. We're now able to carry passengers further and faster since adding Embraer 145 jets into the fleet, an important development for international travel."
"The coming months are set to be an exciting period for Loganair, as we continue to provide excellent service to customers in our Scottish heartlands while setting our sights into Europe."