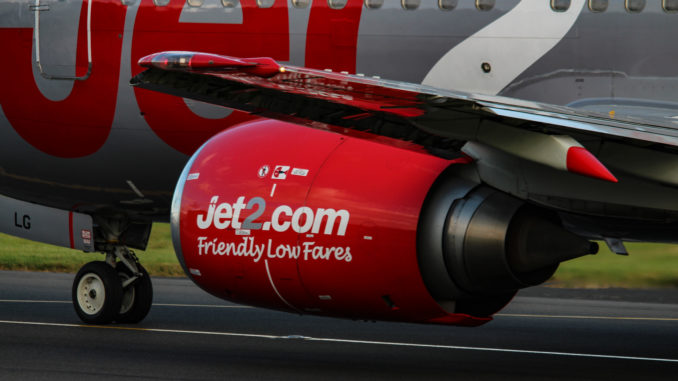 Leading holiday airline Jet2 (LS/EXS) is to axe 102 pilot jobs as its struggles to recover from the downturn in air travel following the Coronavirus pandemic.
The British Airline Pilots Association (BALPA) had put a number of alternative proposals to the airline in a bid to avoid compulsory redundancies but says the airline is insisting on 102 job cuts.
In a statement, BALPA said: "This announcement is yet another which shows the desperate state of the British aviation sector. Despite enormous efforts to work with Jet2 to find ways of saving these jobs the airline is insisting on 102 redundancies."
Jet2 was one of several airlines that stepped in to recruit pilots when Thomas Cook collapsed but now faces a crisis of its own as air travel remains significantly down from the expected numbers.
The Leeds-Bradford based airline operates predominantly from Northern England with bases at several other UK airports including Belfast, East Midlands, Edinburgh, Glasgow, London Stansted, Manchester, Newcastle and Birmingham.
BALPA added that the Government needs to play a key role adding: "The Government has a significant role to play in supporting the vital British aviation industry. Its quarantine changes keep throwing every restart plan into chaos."