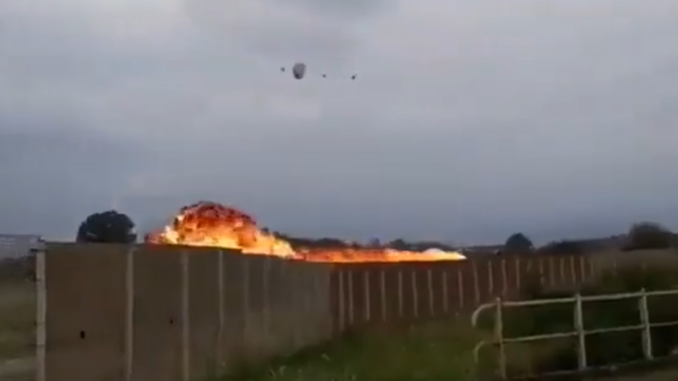 A crash during a practice flight of the Frecce Tricolori, the aerobatic team of the Italian Air Force, has killed a 5-year-old girl on the ground.
Footage of the accident shows the aircraft "Pony 4", an Aermacchi MB-339, break off from the formation and descend towards the ground as it flew over an airfield north of Turin, Italy on Saturday.
The Italian Air Force is investigating whether the aircraft suffered a bird strike shortly before the crash causing the single-engine aircraft to lose power.
The pilot was able to eject before the aircraft hit the ground exploding into a fireball.
PLANE CRASH: Italian Air Force plane crashes during practice run for air show, sadly killing a 5-year-old girl on the ground. #Italy pic.twitter.com/fbFFdubLdK

— Breaking Alerter (@BreakingAlerter) September 17, 2023
The Frecce Tricolori has a mixed safety record since being involved in the Ramstein Air Base disaster which saw three of its jets collide in mid-air killing 67 people on the ground and the three pilots.