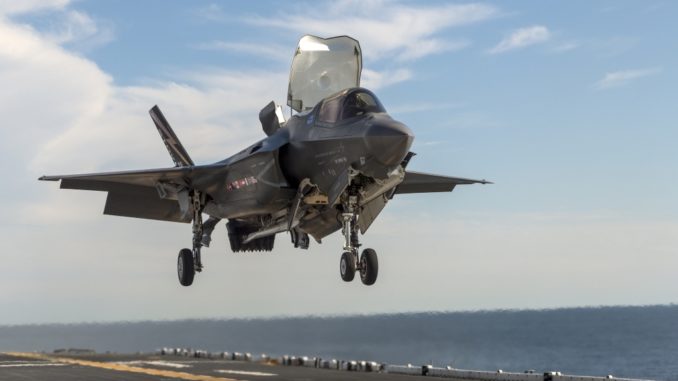 The Daily Mail's Mail on Sunday paper and website printed a fake news article by Mark Nichol on Sunday 5th August claiming that secrets about the UK's F35 programme had been stolen in a "honeytrap plot" on Tinder.
The Mail on Sunday claimed it could "exclusively reveal" that "Secrets about Britain's new £9 billion stealth fighter jets have been leaked in an audacious honeytrap plot".
Unfortunately for the Mail on Sundays "exclusive" it simply wasn't true.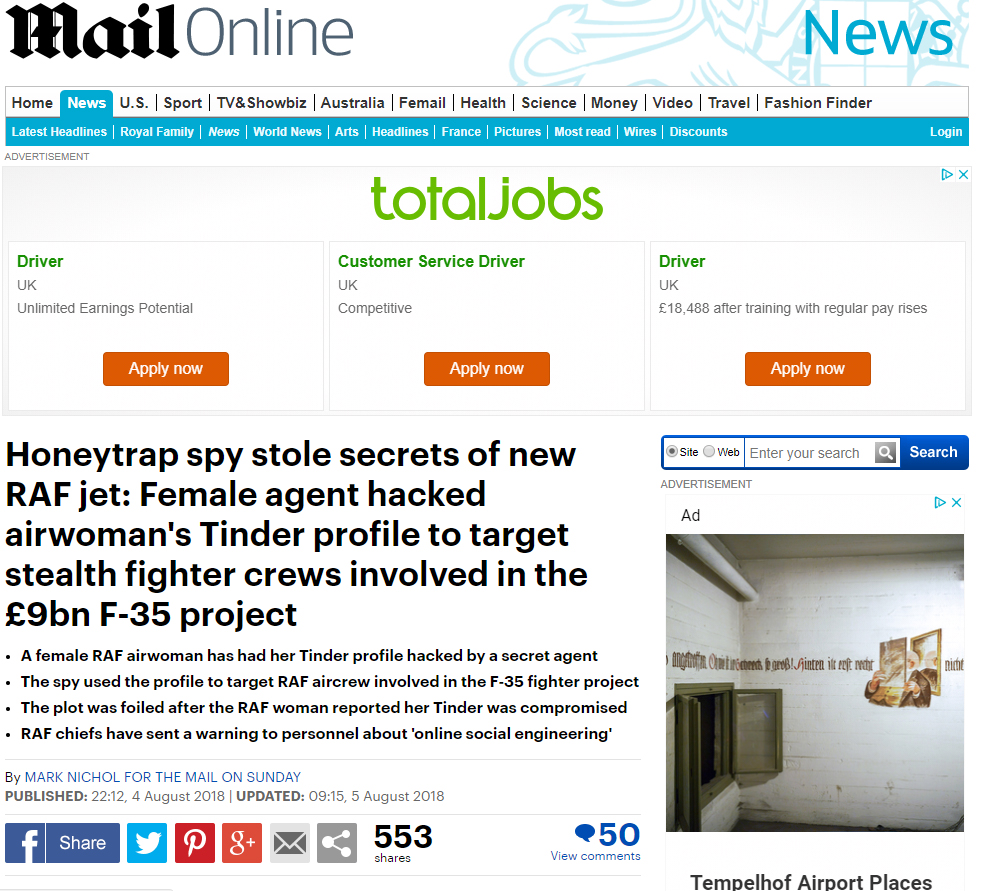 Their article centers around a memo reminding RAF personnel about the dangers of Social Engineering after a Tinder profile belonging to an RAF airwoman was hacked and allegedly used in an attempt to gain information about the F35 Programme.
The Mail on Sundays story falls down on one simple fact though, as the Ministry of Defence explained.
Their spokesperson said "No F-35 secrets have been stolen, as the headline inaccurately claims. No F-35 information of a sensitive or classified nature has been disclosed via a dating site. The member of RAF personnel involved is not even associated with the F-35 programme."
It isn't the first time the Daily Mail has printed fake news and last year the online encyclopedia voted to ban it as a source as it was deemed "generally unreliable".