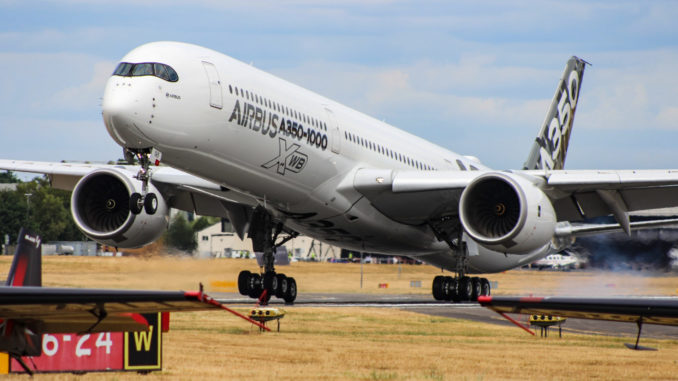 European airframer Airbus says it has delivered 47 aircraft during May 2022 to a total of 27 customers worldwide including easyJet and Wizz Air UK.
In total Airbus delivered 4 Airbus A220 family and 37 A320neo family aircraft from, its narrowbody catalogue and
From its wide-body range, it delivered 3 A330neo and 6 A350s (3x-900 and 3x-1000).
EasyJet's delivery was a sole A320neo whilst Wizz Air UK received 1 A321neo.
Airbus also received orders for 13 aircraft during May including 8 A320neo aircraft for British Airways owner International Airlines Group (IAG).
It also received an order for 4 A350-900 airliners from Turkish Airlines.