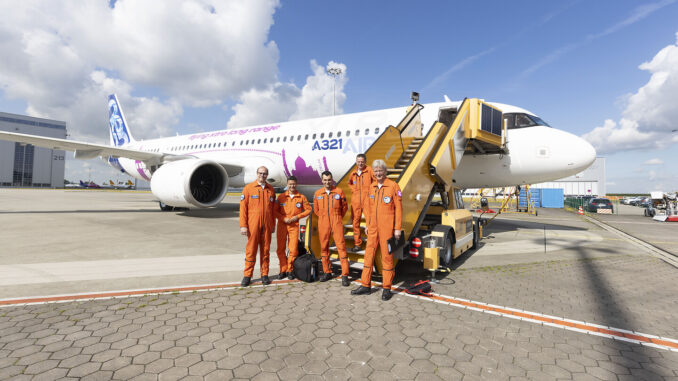 The latest incarnation of the Airbus A321, the XLR has carried out its first flight from Airbus' final assembly line at Hamburg-Finkenwerder airport.
Getting airborne just after 11am (CEST) MSN11000 flew for 4 hours and 25 minutes testing the basic handling of the aircraft and flight envelope protection systems at high and low speeds.
Philippe Mhun, Airbus EVP Programmes and Services stated: "This is a major milestone for the A320 Family and its customers worldwide. With the A321XLR coming into service, airlines will be able to offer long-haul comfort on a single-aisle aircraft, thanks to its unique Airspace cabin. The A321XLR will open new routes with unbeatable economics and environmental performance."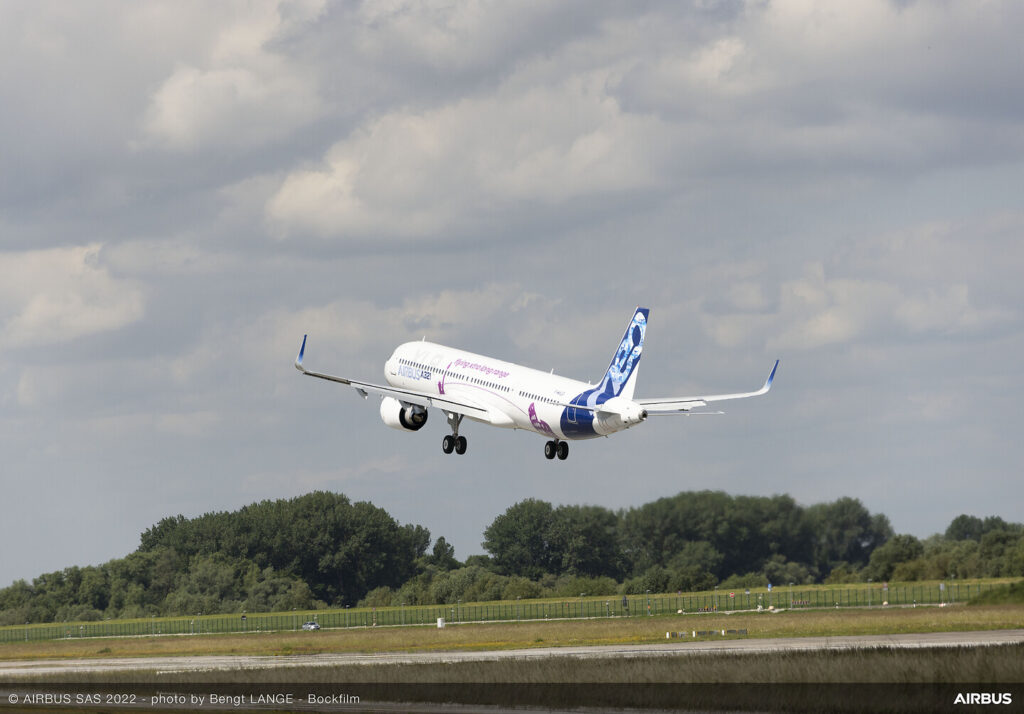 The A321XLR is due to enter service in early 2024 and is being hailed as a gamechanger for long-haul flying, particularly on transatlantic routes, offering a 30% reduction in fuel costs.
It will fly up to 4,700nm carrying up 220 passengers with a much lower seat per mile cost compared to large multi-aisle airliners such as the Boeing 777.
In the UK it is expected to open transatlantic routes from more regional airports.
Although the aircraft was assembled in Hamburg, the Wings were made in Broughton, North Wales.