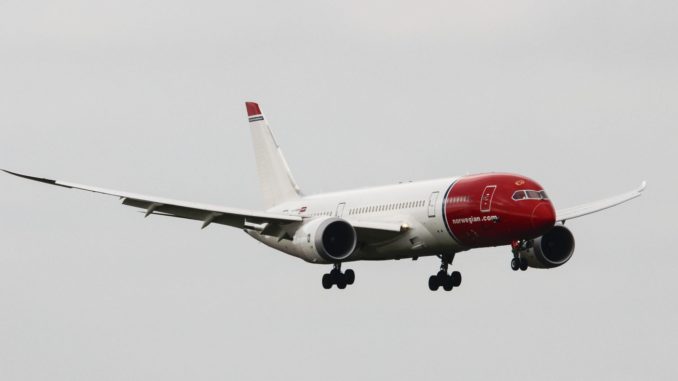 Saturday 22nd October saw the first Norwegian Air Shuttle Boeing 787 Dreamliner arrive at British Airways Maintenance facility at Cardiff Airport (BAMC).
The aircraft touched down early this afternoon after a flying in from Oslo (OSL/ENGM) for a "Base Check" at the facility which also maintains British Airways fleet of Dreamliners.
BAMC was recently awarded GoldCare status by Boeing which means Boeing GoldCare customers will now be able to benefit from British Airways Engineering's global network of line maintenance facilities, capable of providing high-quality line, phase and heavy maintenance, as well as Aircraft Transition Services wherever required.
The Norwegian aircraft, LN-LNC was the first aircraft at the Cardiff facility under the GoldCare program.
Speaking about GoldCare, British Airways Director of Engineering Gary Copeland said: "The global MRO industry is more vibrant than it has ever been. We believe that close working relationships with leading aviation companies such as Boeing will be key to long term success in this market, and we are therefore thrilled to become an official service partner to its GoldCare customers. British Airways Engineering has extensive experience maintaining a diverse fleet of over 260 aircraft and supports a broad customer base. We believe that this experience, coupled with our truly global capabilities, will prove a great asset to Boeing GoldCare."
Boeing says "GoldCare provides 24×7 operations center support using cutting-edge technologies to turn airplane operating data into diagnostic information to enhance efficiency and maximize airplane availability."